Projects Power & Chilling For A Cluster Of Buildings Of Dlf Utilities Ltd, Cyber Park, Gurgaon, India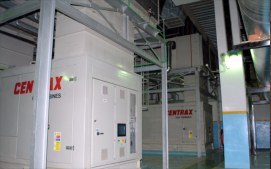 Design, engineering, supply, erection, testing and commissioning of 4 x 5 MW gas turbine generators including balance of plant for DLF in Gurgaon, India, to be operated in co-gen mode. In this project the waste heat is to be used for air conditioning of a commercial building by using vapour absorption machines.
| | |
| --- | --- |
| Company: | DLF |
| Location: | Gurgaon, New Delhi, India |
| Type of Business: | Property Developer |
The largest property developer in India, DLF, has installed four Centrax CX501-KB7 packages at a development in Gurgaon, on the outskirts of New Delhi. The development includes buildings with a mixture of uses including retail, residential and commercial. Total electrical demand for the site is 40 MW of which 20 MW is to be supplied from the four Centrax packaged Rolls-Royce Gas turbines and the balance supplied by reciprocating gas engines. The exhaust from these engines will be used to provide heat to direct fire absorption chillers. Each KB7 package is supplying 3,300 TR refrigeration for air conditioning with 300t/hr. used for refrigeration for cooling the intake air for combustion from a high ambient of 40°C to 20°C during summer months, increasing the power generated. The district of Gurgaon has had an inadequate grid supply and the operation of these Centrax units provides the development with a secure source of electricity. All four units will all run on either natural gas or liquid fuel. Balance of plant, including all acoustics and air filtration was provided by Chadha Power who are also Centrax's agents in India.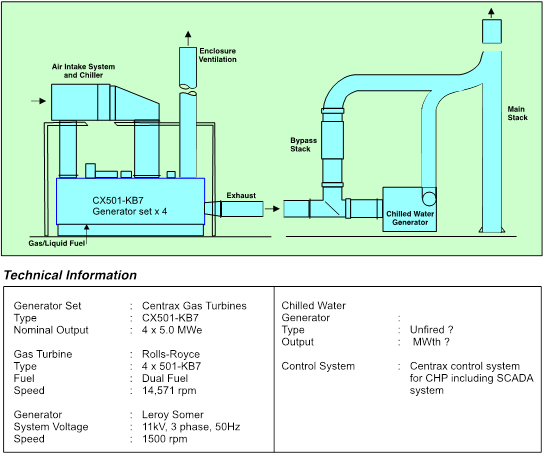 < Back&nbsp